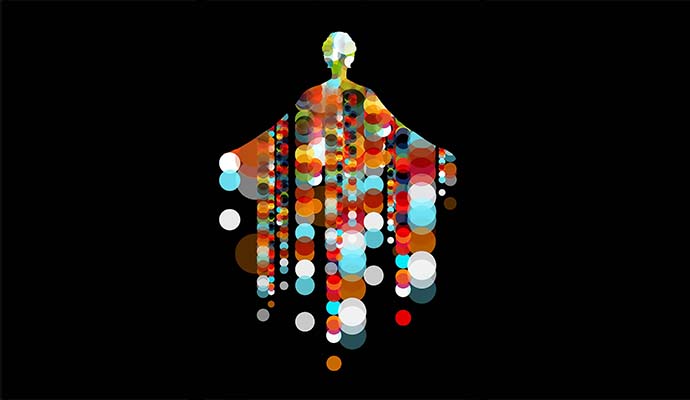 MESSIAH
Program Notes
Messiah
George Frederick Handel (1685 – 1759)
When Handel began composing Messiah, he tells us he was driven by an inner compulsion. Inspired by the text for an oratorio received from his friend, Charles Jennens, Handel sat down to work and completed his composition in an astonishing 24 days. The original signed manuscript bears Handel's own notations, in German, that it was begun on the 21st of August, 1741 and completed September 14, 1741. He appeared to work with tremendous impatience, directly on the score, with very few sketches or preliminary studies. He told a servant that he had felt divinely inspired when writing the Hallelujah Chorus, thinking that he was seeing "all Heaven before me and the Great God Himself."
Although the basic work was completed in 24 days, Handel himself certainly thought about it a great deal afterward. Some sections which one thinks of as being written in the "white heat" of inspiration were, in fact, Handel's second or third thoughts. It underwent many revisions, and Handel himself wrote different versions of some sections for particular purposes. When a singer of unusual gifts chose to perform it, Handel wrote a more brilliant version. Likewise, when the available singer was not up to some of the passages, Handel simplified. The score of Messiah that is performed today does not contain all the music that Handel wrote for the oratorio. There have been so many revisions that editors have had an ongoing task of determining what Handel's real intentions were for each given section. The so-called Autograph Score, now in the British Museum in London, is the only complete score in Handel's handwriting, and with minor exceptions, is the one generally sung today.
The structure of Messiah follows the traditional liturgical year. Part I corresponds with Advent and Christmas, and speaks of the life of Jesus. Part II incorporates the events of Lent, Easter, the Ascension and Pentecost, and Part III deals with the end of time, the resurrection of the dead, Christ's glorification in heaven, and the end of the church year. Material concerning the birth and death of Jesus are taken from Isaiah and the Gospel of Luke. Part I has become the popular "Christmas" portion, frequently performed during Advent.
While traditionally performed at Christmas, Messiah was not intended by Handel as a holiday work. It's first performance was in April of the year 1742. The Adrian Symphony will follow tradition, however, and present the Christmas portion, along with the Hallelujah Chorus, without which we would not feel our experience had been complete.
Beryl McHenry
Playlist
Concert Information
---
Saturday, December 11, 2021 at 8:00 PM
---
Dawson Auditorium, Adrian College